WTC Memorial
Seven in Heaven of Ladder 101
These seven firefighters were lost at the WTC on September 11, 2001.
Lieutenant Joseph Gullickson, 37
Firefighter Patrick D. Byrne, 39
Firefighter Salvatore Calabro, 38
Firefighter Brian Cannizzaro, 30
Firefighter Terence McShane, 37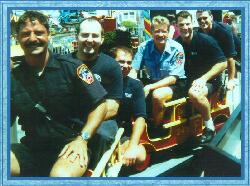 Ladder 101 at Coney Island.
Sal Calabro is on the far left. Second from the left is Joseph Maffeo, Terence McShane is on the far right. Second from the right is Brian Cannizzaro.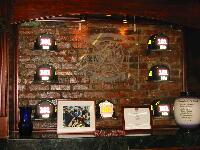 The Firehouse Memorial to Ladder 101.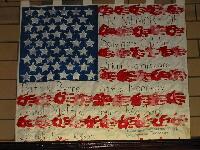 Flag Memorial donated to Ladder 101.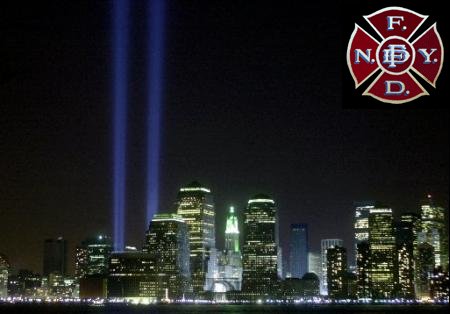 The Tribute in Light.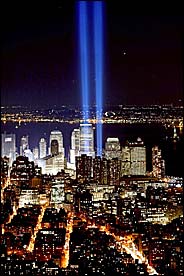 The Tribute in Light.