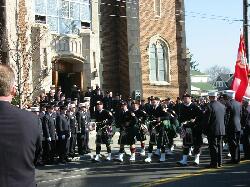 The FDNY's Emerald Pipes and Drums Band.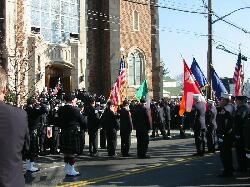 Joe's wife is escorted into the church.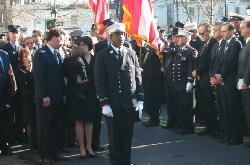 Following the service, Joe's family gathers outside the church as Mayor Guiliani looks on.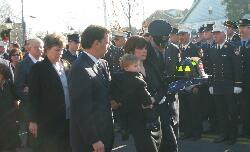 Joe's family marches away from the church.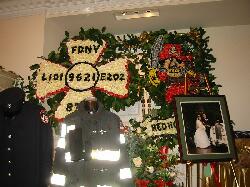 At the collation lunch, momemtos of Joseph Maffeo. He designed that pirate figure on the right.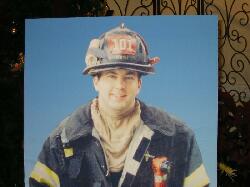 Joe Maffeo in firefighter gear.
He was a firefighter for 5 years.